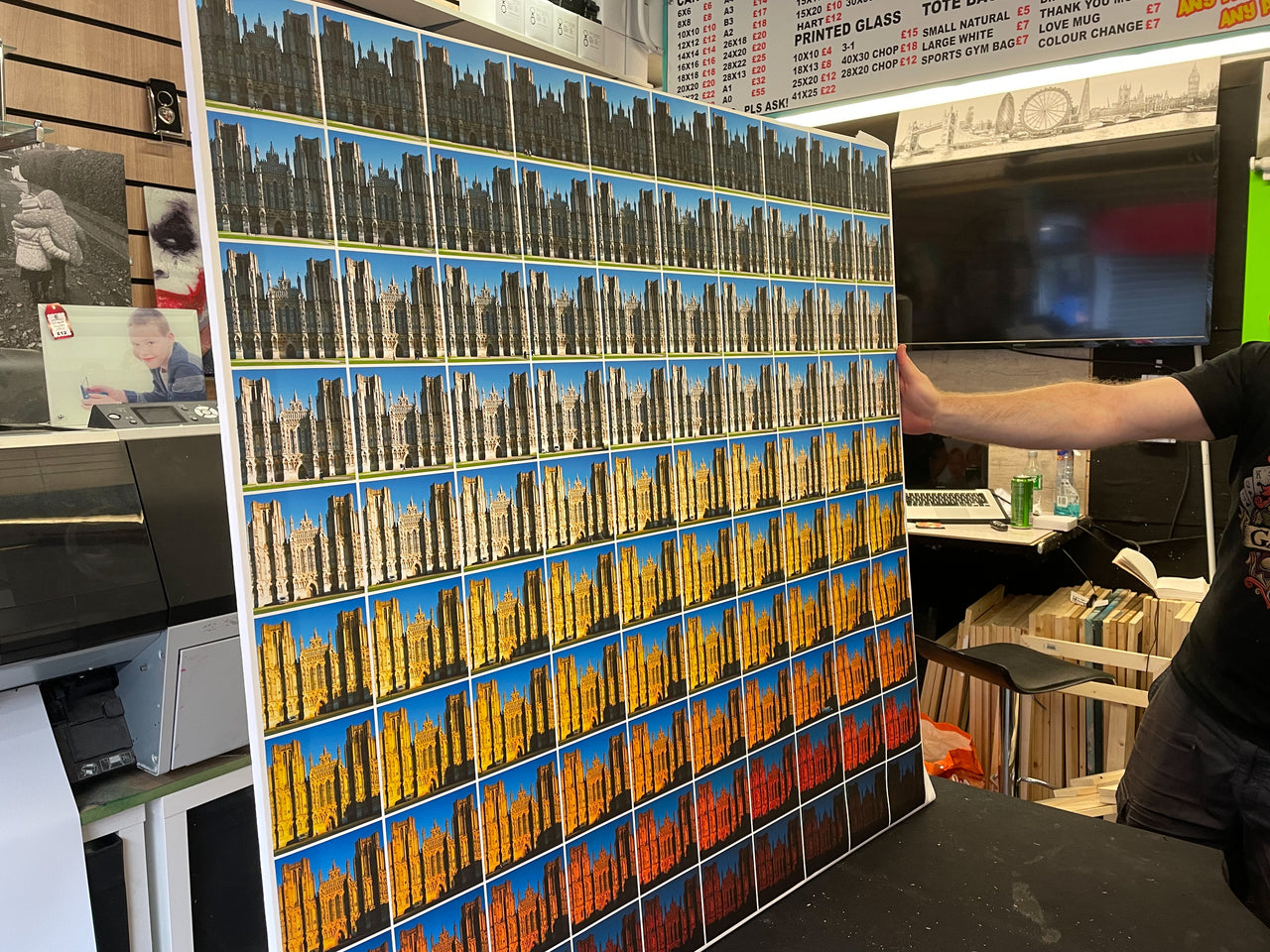 A series outlining the different print pathways you can take once you have purchased your digital print.* 
This is perhaps my favourite way of getting my files printed. I visited Quality Canvas Prints on Bury Market and sent the file via email. We discussed the sizing options and decided on the largest size of 42x42 inches for the square formate Wells Light Refinery Digital Print. 
I collected the print a week later and I was really pleased with the high quality and saturation of the final image at half the price of my recent online vendor purchase. 
Needless to say negotiating the print through the streets of Bury was fun but the final print looks great in the home. 
This is a cost effective way of getting your digital file printed and also connects you to a printer where you can develop a relationship and give feedback to fine tune future prints. 
*This is not sponsored . I chose Whitewall at random from a series of online vendors. 
** The purchase price is for the downloaded file and does not include for printing or framing of the image. Terms and Conditions.