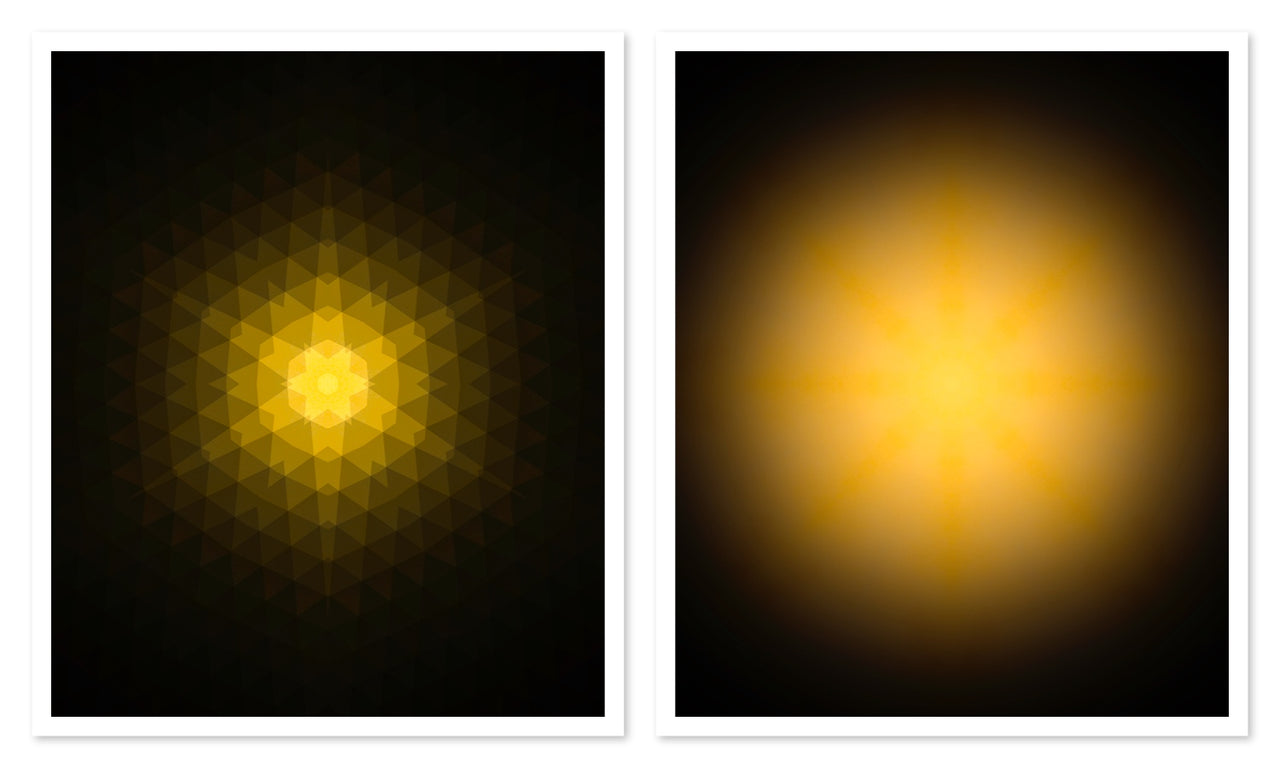 My Fractal prints are drawn directly from original photographs. They take on the exact colour and colour temperature from each photograph that they're based upon.
The essence of the original photograph is woven into the visual presence of the fractal images. 
The two images above are from the original image called Salisbury Sun Shift. 
On the day I took the photograph, I was struck by a combination of feelings about the scene emerging in front of me. I felt relaxed in the warming glow of the sun but also focused by the silhouetted spire of the cathedral. Out of that came two images to express both feelings: The Salisbury Sun Shift Pixel and The Salisbury Sun Shift Glow. 
I have the images paired together as a set, but equally they could be placed in different parts of your home or work environment.